To:

Environmental Protection Agency
Deadline Soon: Tell the EPA to cut carbon pollution now!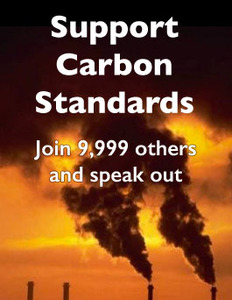 As people of faith and moral commitment, we urge the Environmental Protection Agency to limit carbon pollution from power plants by at least 30%. There are currently NO limits.
Why is this important?
All of Creation is in danger.
If we let Big Coal continue polluting our air at the current rate we could witness Greenland melt, sea levels rise more than 11 inches, and persistent flooding devastate major U.S. cities by 2045.
We can't let it happen.
The deadline for commenting on the EPA's new standards to cut carbon pollution from power plants by 30% is quickly approaching – but they've extended the deadline because they need to hear from more of us!
Please, join IPL and Groundswell by signing your name to tell the EPA you support crucial carbon standards that will cut global warming pollution by at least 30%. Lend your voice, and urge the EPA to pass new carbon standards for a brighter, safer, more sustainable future for generations to come.
As people of faith, this is our opportunity to lift our voices in defense of God's creation, but we're only loud enough if we all join together. That's why Interfaith Power & Light and Groundswell are partnering to speak out in support of the EPA's new, common sense carbon standards and help protect the planet God has blessed us with.