To:

Governor Daugaard
Dignified Healthcare Access is NOT Controversial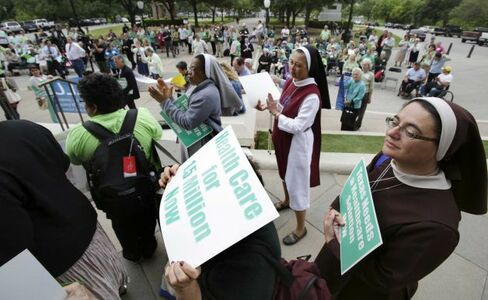 Governor Daugaard: In the coming week, your office will release and lead consideration of the Medicaid Task Force report. An estimated 49,000 South Dakotans will suffer if the state fails to accept federal dollars to expand Medicaid. This week's news about Catholics' hangup over the Affordable Care Act is misleading hype. South Dakotan Catholics and other people of faith believe everyone, especially people experiencing poverty, needs dignified access to quality healthcare. Know that people of faith, including many Catholics, support you in accepting the federal dollars to expand Medicaid.
Why is this important?
Sr. Simone Campbell has been getting a lot of attention in South Dakota in what some are portraying as a "spat" with Bishop Swain about the Affordable Care Act. NETWORK, a National Catholic Social Justice Lobby, which Sr. Simone directs, is more concerned about who's NOT getting attention: 49,000 South Dakotans who are poor and uninsured. They could greatly benefit from Medicaid expansion.
Sr. Simone is in South Dakota to talk to the Yankton community about healthcare and poverty. Governor Daugaard will be releasing his Medicaid Task Force's report just days after Sister Simone's visit. As the Governor reviews his new report this week, let's show him the media hype about Catholics being opposed to the Affordable Care Act does not reflect the majority public opinion. People of faith, including and especially Catholics, will support the Governor in a decision to ensure every South Dakotan has dignified access to healthcare.