To:

The Trump Administration
Sign to Support Moral Witness Wednesday in Washington, D.C.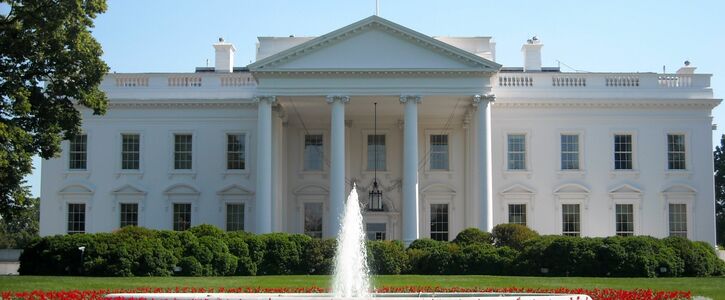 There comes a time when enough is enough and religious leaders must come out conspicuously and prophetically. Faith Leaders are coming to Washington, D.C. on June 12 for Moral Witness Wednesday! Sign this petition to show your support for this action.
Extremist leaders driven by the idols of racism, greed and power have broken the covenant.
With each slash at the 14th amendment and denial of people's very existence, this administration breaks the covenant. With each border agent commanded by our rulers to rip families apart; with each attempt to deny health care to millions of people; with each pipeline leaking death to communities across this country; with each ballot denied and voice defiled, this administration breaks the covenant.
The prophet Jeremiah proclaims God's orders when the leaders in a land abandon the covenant:
"Go to the royal palace and deliver this Message. Say, 'Listen to what God says, O King of Judah, you who sit on David's throne—you and your officials and all the people who go in and out of these palace gates.
This is God's Message: Attend to matters of justice. Set things right between people. Rescue victims from their exploiters. Don't take advantage of the homeless, the foreigners, the orphans, the widows. Stop the murdering!
If you obey these commands, then kings who follow in the line of David will continue to go in and out of these palace gates mounted on horses and riding in chariots—they and their officials and the citizens of Judah. But if you don't obey these commands, then I swear—God's Decree!— this palace will end up a heap of rubble." -Jeremiah 22:1-5
Sign on to show your support for Faith Leaders as they come to Washington, D.C., on June 12 as they take action for Moral Witness Wednesday at the gates of the White House!
Why is this important?
We know God hears the cries of God's people who are suffering increasingly under the vengeful leadership and harmful policies of our current administration. Policies that ignore the cries of poor and sick people, children, immigrants and refugees, women, and, even yet, the cries of the lands torn open and polluted. We, as a nation, have lost our way.
In such moments, God's call to action is made known through the voice of the prophets: "Cry aloud, spare not, lift up your voice like a trumpet, and show my people their transgression." (Isaiah 58:1)
As President Trump and his administration let the nation suffer, we must lead with a unified proactive and creative response that is not confined by "Right" or "Left", Democrat or Republican, but is rooted in the clear moral Center of right and wrong. It is time to warn the nation and call this administration to repent of their sins.
Friends, it is time for us to go together to the palace gates with a clarion call:
--Stop the weaponization of judicial appointments! Attend to the 14th Amendment, the bedrock of equal protection under the law. Uphold the constitution.
--Stop mandating a census question designed to ensure millions are uncounted! Attend to the 140 million poor and low wealth.
--Stop the abuse of executive power to pollute our communities with pipelines and privatizing public resources! Attend to our water and air.
--Stop the assault on the Affordable Care Act and on health care for women and children in poverty! Attend to the health of your people.
--Stop the brutal treatment of the stranger at the southern border! Stop warehousing children in detention camps! End child detention. Attend to compassionate and humane immigration policies that affirm the divinity within all human beings.
Instead of covenantal leadership for justice, compassion, healing and the empowerment of all, these sinful acts of the current administration pursue subjugation: subjugation of racial, religious, ethnic, and gender minorities; of women; of children; of the suffocating middle class, workers, family farmers, the poor, and people who fall sick; of immigrants and refugees; of the free press; of the Constitution; even of Earth, our common home. This hate-filled subjugation violates the Covenant. It must not stand.
Just after Ramadan, Shavuot and Pentecost, hundreds of faith leaders will journey to DC. Of those hundreds, some may hear the call upon their spirits to engage in nonviolent moral action. Some may be called there as witnesses. But all are needed to bear witness together in this moment.
The Scriptures do not call us to ideological purity tests or to precisely worded positions on each aspect of sensitive topics. Instead, Jeremiah calls to us at the heart of our deepest religious convictions and the fundamental rights enshrined in the Constitution: love, justice and equal protection under the law.
We cannot be divided. We cannot be complacent.
We must act so that people are called to a moral awakening. In the wake of the new post- Mueller report reality, we must deliver a moral report.
June 12th becomes a bridge between the sacred festivals of the Abrahamic communities. The Ruach HaKodesh, the Holy Interbreathing that gives life to ALL traditions, all communities, all life-forms, is speaking through us.
We must journey toward freedom and awaken this country once more. It is time. June 12th.
Signees:
Rev. Dr. William J. Barber II
Moral Monday Architect
President and Senior Lecturer of Repairers of the Breach
Co-Chair of the Poor People's Campaign: A National Call for Moral Revival
Rev. Traci D. Blackmon Associate General Minister
United Church of Christ
Rabbi Mordechai Liebling
Director of Social Justice Organizing Program,
Reconstructionist Rabbinical College
Imam Al-Hajj Talib 'Abdur-Rashid
Ameer/President
The Muslim Alliance in North America
Mother Dr. Ruby Sales
Director and Founder of Spirithouse Project
Rev. Dr. Liz Theoharis
Director, Kairos Center
Co-Chair of the Poor People's Campaign: A National Call for Moral Revival
Rabbi Dr. Arthur Ocean Waskow
Director, The Shalom Center
Minister Jonathan Wilson-Hartgrove
Director, School for Conversion
Bishop W. Darin Moore,
AME Zion Presiding Bishop
Mid-Atlantic Episcopal District
Rev. Dr. John C. Dorhauer
General Minister and President
Rev. Susan Frederick-Gray,
President of the Unitarian Universalist Association
Pastor Michael McBride
National Director, FIA's LIVE FREE Campaign
Lead Pastor, The Way Church
Rev. William H. Lamar IV
Pastor, Metropolitan African Methodist Episcopal (AME) Church
Washington, DC
Rev. Dr. Jacqueline J. Lewis
Senior Minister, Middle Collegiate Church
New York, NY
Aisha Hauser, MSW
Director of Lifelong Learning, East Shore Unitarian Church
Bellevue, WA
Rev. Dr. Christopher L. Zacharias
Pastor, John Wesley AME Zion Church
Washington, DC
Rabbi Elyse Wechterman
Executive Director of the Reconstructionist Rabbinical Association
Sahar Alsahlani
Executive Council Member,
Religions for Peace, USA
The Rev. Jimmie R. Hawkins
Director of the Presbyterian Office of Public Witness
Rabbi Justus Baird
Dean, Auburn Seminary
* By signing this petition, you agree to receive emails and updates from Repairers of the Breach.
How it will be delivered
For each signature, we will print out this petition and deliver it to the gates of the White House.