To:

Majority Leader McConnell, Minority Leader Reid, Chairman Grassley, and Ranking Member Leahy
No Justice without a 9th Justice: Tell the Senate to appoint a Supreme Court Justice now!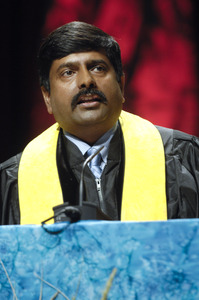 We write as faith leaders and as people of faith to urge you to fulfill your constitutional duty to give Chief Judge Merrick Garland, President Obama's Supreme Court nominee, a fair and comprehensive hearing and a timely vote.
Why is this important?
Today as in the past, we need the Supreme Court to maintain immigrant rights, voting rights, women's rights, civil rights, workers' rights, and marriage rights for all who call America home.
But the delay in Senate consideration of Judge Garland's nomination leaves a vacancy on the Supreme Court – jeopardizing our freedom, equality, and access to justice.
As people of faith from different and diverse faith traditions, we know from firsthand knowledge that millions of our neighbors and their livelihoods are on the line.
We call upon the Senate to take action because we recognize and honor the sacred task with which our nation's Supreme Court justices are charged. Within our western religious canon, we are guided by the words of King Solomon – wisest of judges – who conferred his Proverbs with this purpose:
"That (people) may know wisdom and instruction,
understand words of insight,
receive instruction in wise dealing,
righteousness, justice, and equity." (Proverbs 1:2-3)
Today the work of justice in our nation is at risk of being thwarted and wise guidance being denied its people by the continued refusal of the Senate leadership to hold hearings.
As representatives of many religious and spiritual traditions, we therefore, respectfully urge the Senate to fulfill its duties as outlined in the Constitution by holding a fair, timely, and comprehensive hearing for Chief Judge Merrick Garland.
In faith and in shared hope for our democracy,
How it will be delivered
Email the signatures and deliver them in person