To:

Andrew D. Hamilton (President - NYU); Rich Baum (Chief of Staff to the President - NYU); Lynne P. Brown; Ellen Schall (Senior Presidential Fellow - NYU); and Tracey K. Gardner (Deputy Chief of Staff)
NYU Took In Students After Hurricane Maria -- They're Not Ready To Go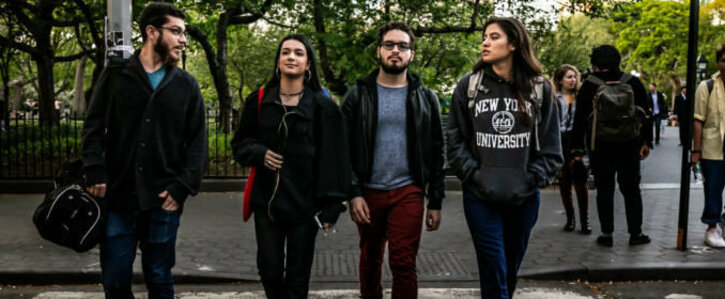 We applaud NYU for activating HMAP in collaboration with universities in Puerto Rico. HMAP saves lives by addressing key social determinants of health, and this petition calls us to address the educational risk that will result from cutting HMAP short.
The students are asking for a meeting with the President, so they can be heard. Like all U.S. Citizens, we ask that these students be treated with respect and that the NYU President and administration consider the moral responsibility they have to ensure the academic success of these bright, young students.
We ask NYU to join other higher-learning institutions to extend its HMAP program for an additional semester so that these students may be afforded the opportunity to fully recover and overcome the devastation they have experienced.
Our request is simple:
1. President Hamilton opens his office to host a meeting with HMAP beneficiaries.
2. NYU extends HMAP benefit through December 2018 for students to enroll in the Fall semester.
3. NYU extends housing, healthcare and professional mental health services to HMAP beneficiaries.
More to watch and read here:
Blackout in Puerto Rico (PBS Frontline, May 1 2018)
Puerto Rico May Day March Turns Violent (Al Jazeera, May 2, 2018)
Why is this important?
NYU participated in the Hurricane Maria Assistance Program (HMAP) and has hosted 57 students for the Spring 2018 semester. At least 25 students have expressed a desire to stay. In a letter addressed to President Hamilton, students say:
"We humbly request that you consider the reality under which HMAP was first conceptualized, compare it to the one we face today, and then consider our proposal to extend the program from its original one-semester plan to a two-semester plan."
The students received an email response declining the request, and they have not felt heard, so they have now taken to the media.
These are the facts: Puerto Rico continues to struggle 7 months after the hurricane. There are communities in the dark, access to healthcare is limited, including mental health services, which are desperately needed as evidenced by the climbing rates of suicide and self-reported rates of depression and anxiety. Cutting HMAP pushes students into a chaotic environment which will not allow them to thrive, much less focus on school work.
This social injustice is a travesty and indicative of the 2nd class citizenship Puerto Ricans have traditionally experienced. A power outage just last month left over 800,000 residents in the dark. This alone is undeniable evidence of the precarious situation our citizens still face on the island, and many families fear for their safety.