To:

President Obama
Thank you for protecting our parks, President Obama

New Evangelical Partnership for the Common Good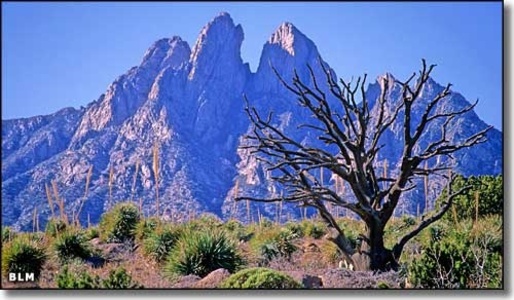 President Obama, as people of faith we thank you for protecting our national parks and public lands. We reject attempts by extremists in Congress to take away your authority to protect creation and ensure the wellbeing of future generations.
Why is this important?
Dear President Obama:

Thank you for your leadership in protecting our national parks, monuments and public lands, most recently the Organ Mountains-Desert Peaks in New Mexico.

As members and friends of America's faith community, we believe we have a shared moral responsibility to protect our national parks, monuments and public lands. The clean air and water, wildlife habitat and natural and cultural heritage contained therein are our legacy to our children and grandchildren; the threats posed to these resources by climate change and unfettered oil and gas development require our urgent attention.

The U.S. House of Representatives' recent passage of legislation to curtail your authority to protect new parks and monuments is just the latest example of the unproductive partisanship of this Congress. Across the country, local communities are fed up and eager for you to use your "pen and a phone" to conserve their public lands heritage.

As important as many of these lands are for oil and gas and clean energy production, we are confident that you agree that our most prized national parks and monuments are equally deserving of enhanced protections in recognition of their value for clean air and water, wildlife habitat, local economic opportunity, and our physical and spiritual health.

America's Great Outdoors is our shared legacy on behalf of our children and grandchildren. Thank you for working to conserve the Organ Mountains-Desert Peaks and other public lands that, as Interior Secretary Sally Jewell said so eloquently, are "too special to develop."

Sincerely,
People of faith and friends who care about our environment
Including:
∙ Rev. Richard Cizik
President, New Evangelical Partnership for the Common Good
∙ Eric Chivian, M.D.
Founder and Director Emeritus, Center for Health and the Global Environment, Harvard Medical School
∙ Bob Doppelt
The Resource Innovation Group
∙ Larry Schweiger
President, National Wildlife Federation
∙ Rev. Sally Bingham
Environmental Activist
∙ John Elwood
Founder, Beloved Planet
∙ Lise Van Susteren, M.D.
CEO, Lucky Planet Foods, Inc.
∙ Dena Merriam
Founder, Global Peace Initiative of Women
∙ Rev. M. Dele
Founder, Nature's Friends Institute
How it will be delivered
I will personally deliver this Petition to the White House within a few weeks.