To:

Governor Scott Walker and Wisconsin state legislators
RSVP: March 14 Day of Action in Madison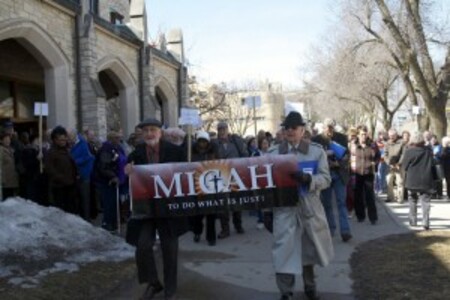 On Thursday, March 14, more than 1,000 supporters of reform in Wisconsin will gather in Madison to call for change in a big day of action. NOW is the time to make the greatest impact in healing our communities by supporting criminal justice reform.
RSVP for the day of action by adding your name.
Why is this important?
In Wisconsin, we know we have too many people in our prisons and we know the solution. We know that Treatment Alternatives and Diversions (TAD) work. They are cheaper and more effective than jail and prison time for low-risk offenders. There is no excuse for our legislature and Governor to delay any further. Every day we wait is a day of wasted money and wasted human potential.
We need your voice. We need our elected officials to hear that: The evidence is in. The time is now. Expand TAD to $75 million per year in this budget; save more than $75 million in the next budget.
How it will be delivered
IN MADISON: We will gather at Bethel Lutheran Church in Madison at 9:00 am to be inspired, to learn & to organize. After lunch, there will be a rally on the Capitol steps, then we will visit the offices of our legislators.
BUSES: Transportation is being organized all across Wisconsin to ensure a big turnout! Locations include: Eau Claire, Fox Valley, Green Bay, Kenosha, La Crosse, Milwaukee, Racine & Wausau.
MORE INFO: Contact the WISDOM office at [email protected] / 414-831-2070