To:

Community Members of Maywood, Melrose Park and across Cook County
Safe Passage Program for District 89 (Maywood, Melrose Park and Broadview)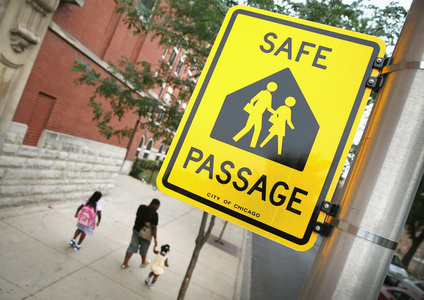 Express your concern for the safety of the children in Maywood, Melrose Park and Broadview by signing your approval for the creation of a Safe Passage program within District 89.
Why is this important?
A group of dedicated parents, youth and community residents with the Coalition for Spiritual and Public Leadership (CSPL) are working cooperatively with the leadership of Maywood, Melrose Park, & Broadview School District 89 to create a Safe Passage Pilot Program that would place trained parents and community residents outside of Irving and Stevenson Middle Schools and their surrounding neighborhoods. We have heard from many parents, students and residents that our youth often face dangers because of the risk of violence, inattentive drivers, bullying, and even ill intentioned strangers. We also believe that a Safe Passage program will create a stronger sense of community and encourage people to walk and be more active.
We need to show the community leaders in Maywood, Melrose Park and Broadview that the community supports investing resources into a Safe Passage program. This initiative requires the active support of governmental, school district, community and faith-based organizations. Support the parents and youth leaders of CSPL today by signing the petition and sharing it on your social media page!
How it will be delivered
We will be meeting with the community leaders from Maywood, Melrose Park and Broadview over the next several weeks and we will be delivering the petitions at these meetings.